Summer camp in china
An unforgettable summer in China
For students between 13-17 years of age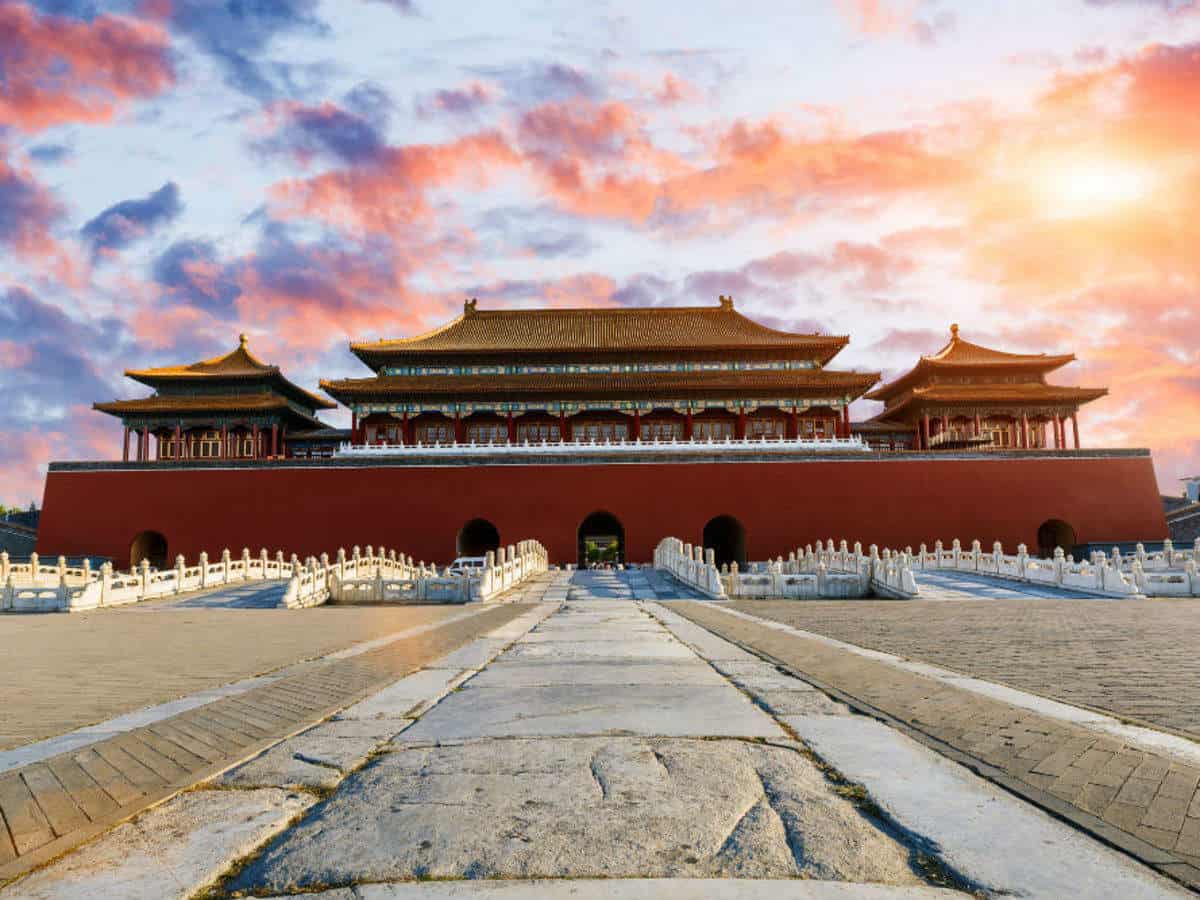 Join Globea Summer Camp in China
Join our Summer Camp in China for a unique immersion into Chinese language and culture. Under the supervision of our staff, students will have the best combination of high quality Chinese language courses, cultural activities and fun excursions to explore Beijing with it's surroundings. 
Our Chinese courses and school are approved by the Beijing Municipal Education Commission and the Beijing Civil Affairs Bureau to enrol foreign students. The Chinese Language School is a professional educational institution devoted to teaching Chinese language and the Chinese culture to students from all over the world. 
At Globea Education we firmly believe that language and culture go hand in hand. We offer a wide range of cultural and social activities to compliment the language training. From excursions to local historical sites to culture workshops, our activities are fun and practical ways to deepen the Chinese experience and get memories for life time.
Our summer courses in China are for students who:
have never studied Chinese before and want to start to learn this fascinating and vital language.

have already studied some Chinese and want effective continuous study.

want to quickly accelerate your level.

are thinking of doing the official HSK exam.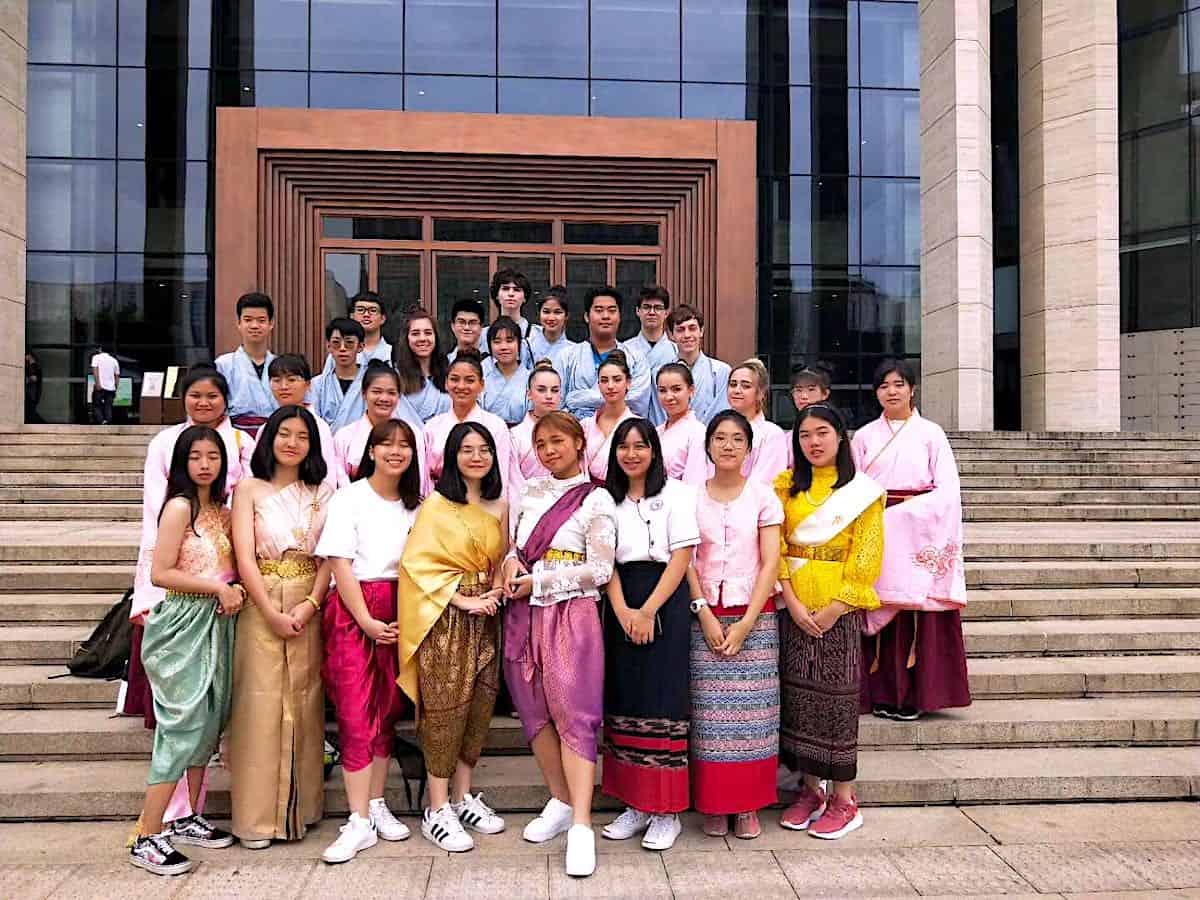 Globea Education China Summer Camp is a fantastic opportunity for students between 13-17 years of age to study Mandarin whilst exploring China. Globea Education has long experience of international education specialized language training and high school exchange for students from all over the world.
Meet new friends from all over the world and experience new language, culture and traditions.
Chinese classes in combination with culture courses and interesting excursions. This is the best way to learn the language and culture. 
Open your mind to a new way to view the world and build bridges across cultures by creating friendships that will last a lifetime.
Dedicated Globea representatives are prepared to support you and make your stay in China an adventure you´ll never forget.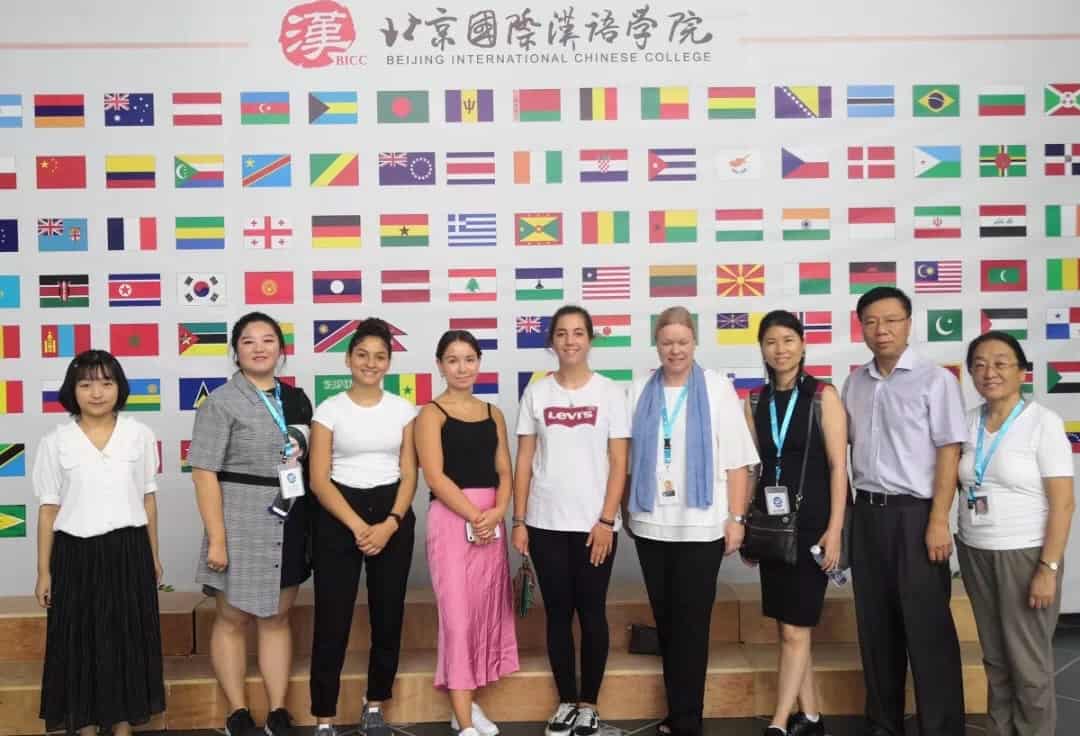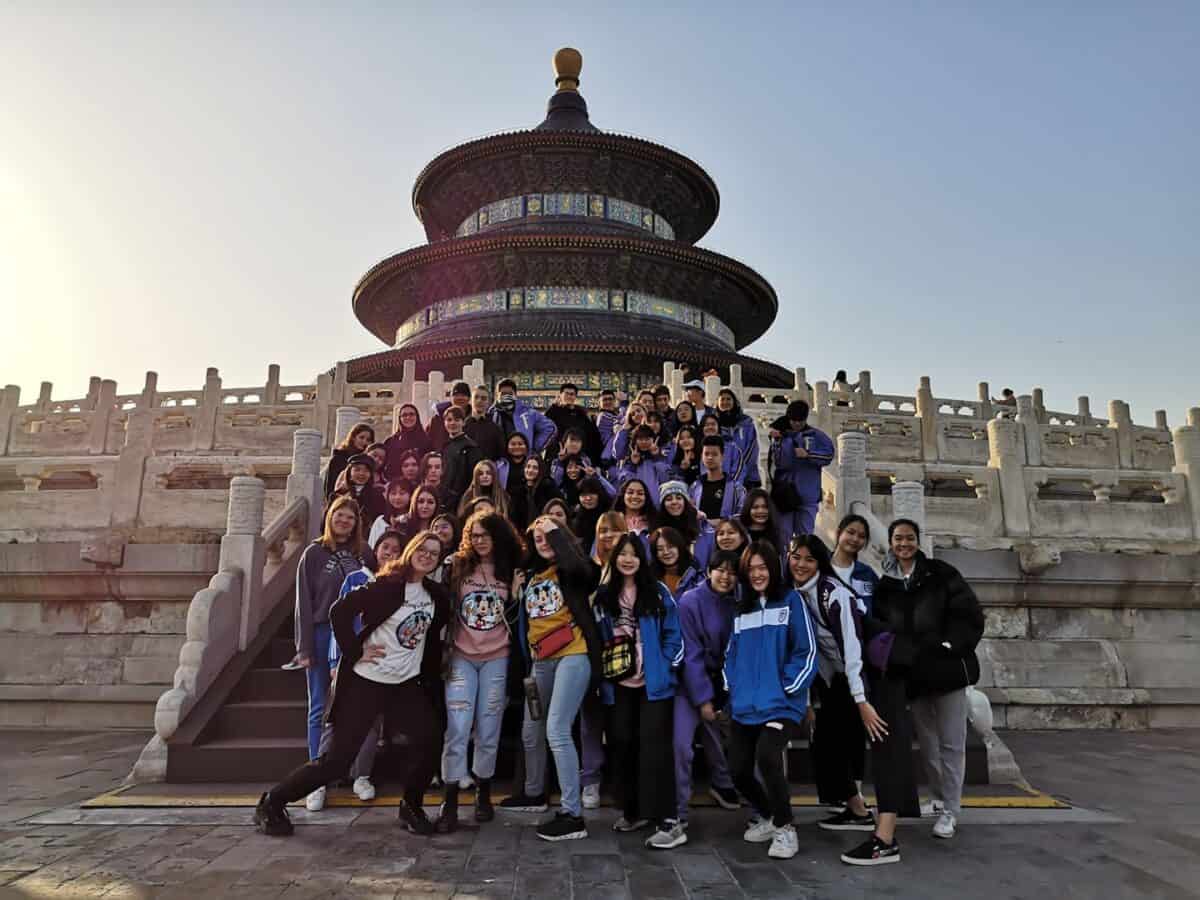 An unforgettable summer in China
Going on a summer camp to China will open your eyes to an entrely new world. Learining Chinese and the Chinese culture offer many benefits to personal and professional growth not least gaining a better understanding of one of the richest cultures in the world.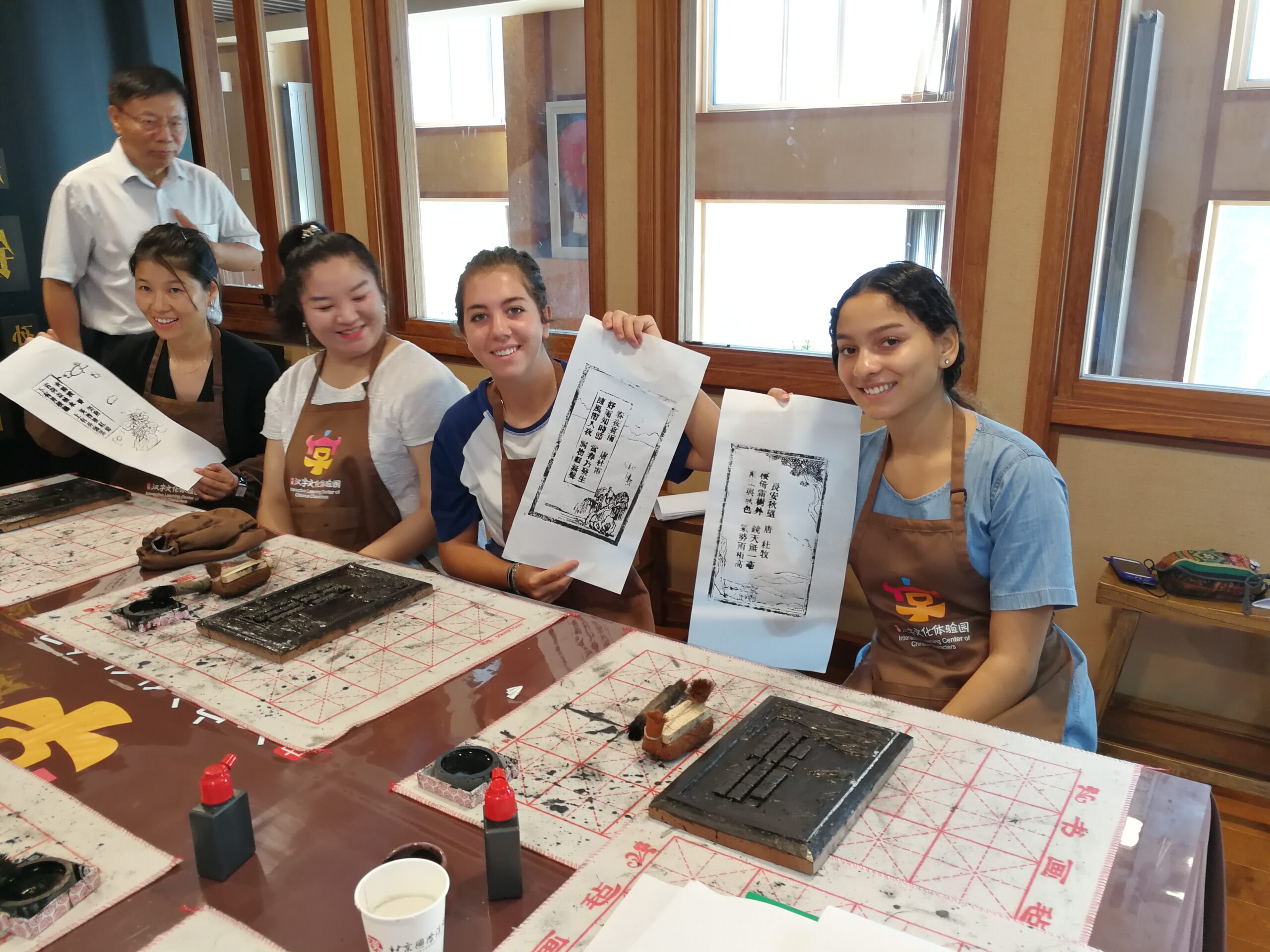 Chinese Language Courses
Our Chinese Summer Camp aims to educate young students by teaching them about China and Chinese culture. This is done by combining class room language learning with culture classes and interesting excursions. Students study Mandarin in the morning, followed by afternoon of fun and activities. The summer camp is open to students between 13-17 years of age.
Get to Know The Culture
At Globea Education we firmly believe that language and culture go hand in hand. That is why we offer a wide range of cultural and social activities to compliment the language training. From excursions to local historical sites to culture workshops, our activities are fun and practical ways to deepen the Chinese experience and get memories for life time.
Lot of fun Activities
With 5000 years of history on its back, the world's greatest population and the world's longest wall, China is sure to impress. The country's geographical and climatic extremes have helped shape the Chinese culture, its customs and its history – in all of which they take immense pride.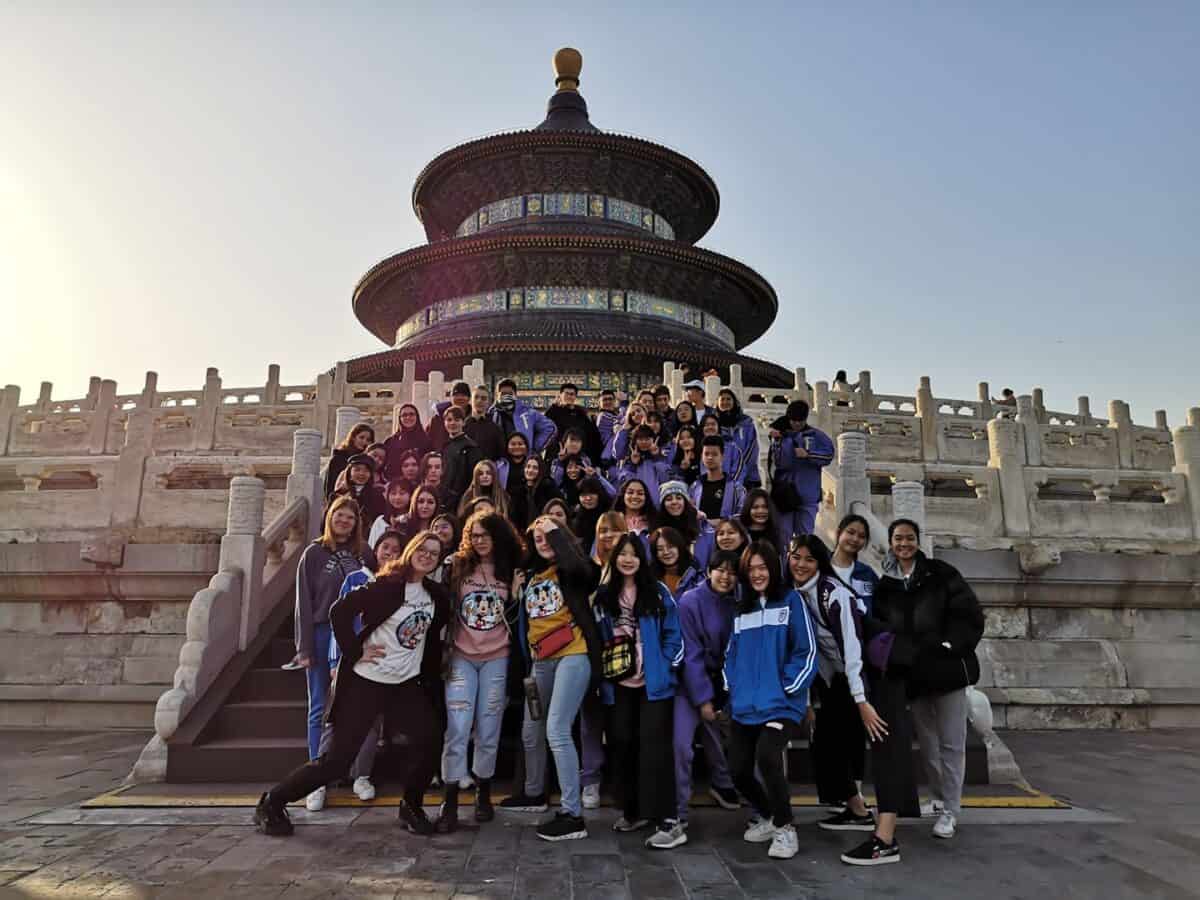 Excursions to Interesting Places
The interest in visiting China is largely to explore its glorious past, but also to feel its modern era prestige. Globea Education local experts have journeyed to every corner of the city and uncovered the best things to see and do in Beijing. 
CHINESE COURSES
A summer camp in China is a great way to learn Chinese. The courses are open for both beginners and students who would like to improve their language skills. You will be placed in the level that suits you.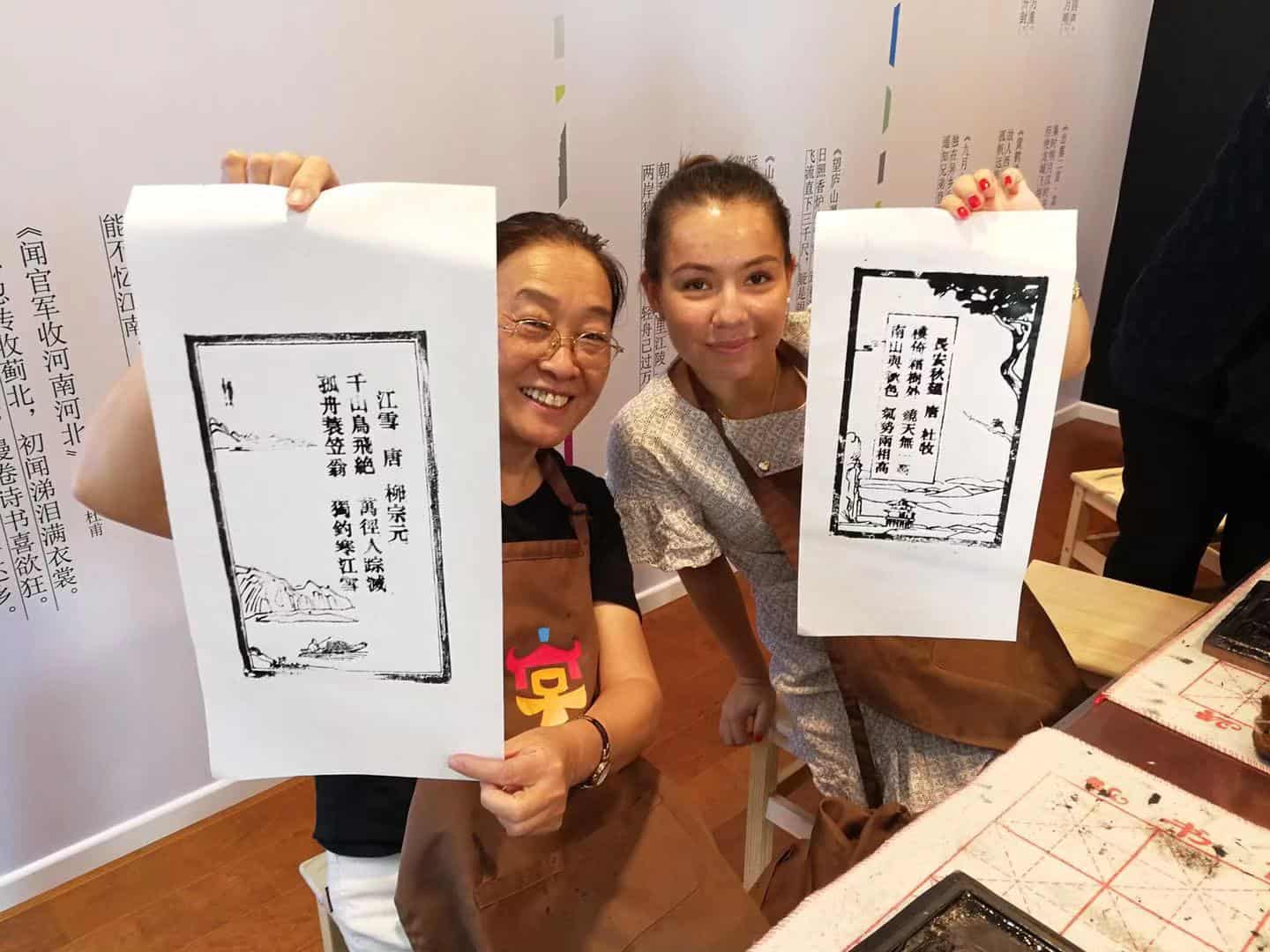 CULTURAL CLASSES
Besides language courses all students will also have a wide range of fun and interesting culture classes. Here students can experience everything from Chinese painting to Taichi.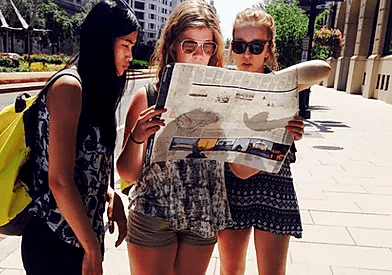 ACTIVITY PROGRAM AND EXCURSIONS
During a summer camp in China you will be able to open your eyes to an entirely new world beyond the scope of your ordinary classroom experience. Together with your leaders and fellow students you will explore many new interesting places.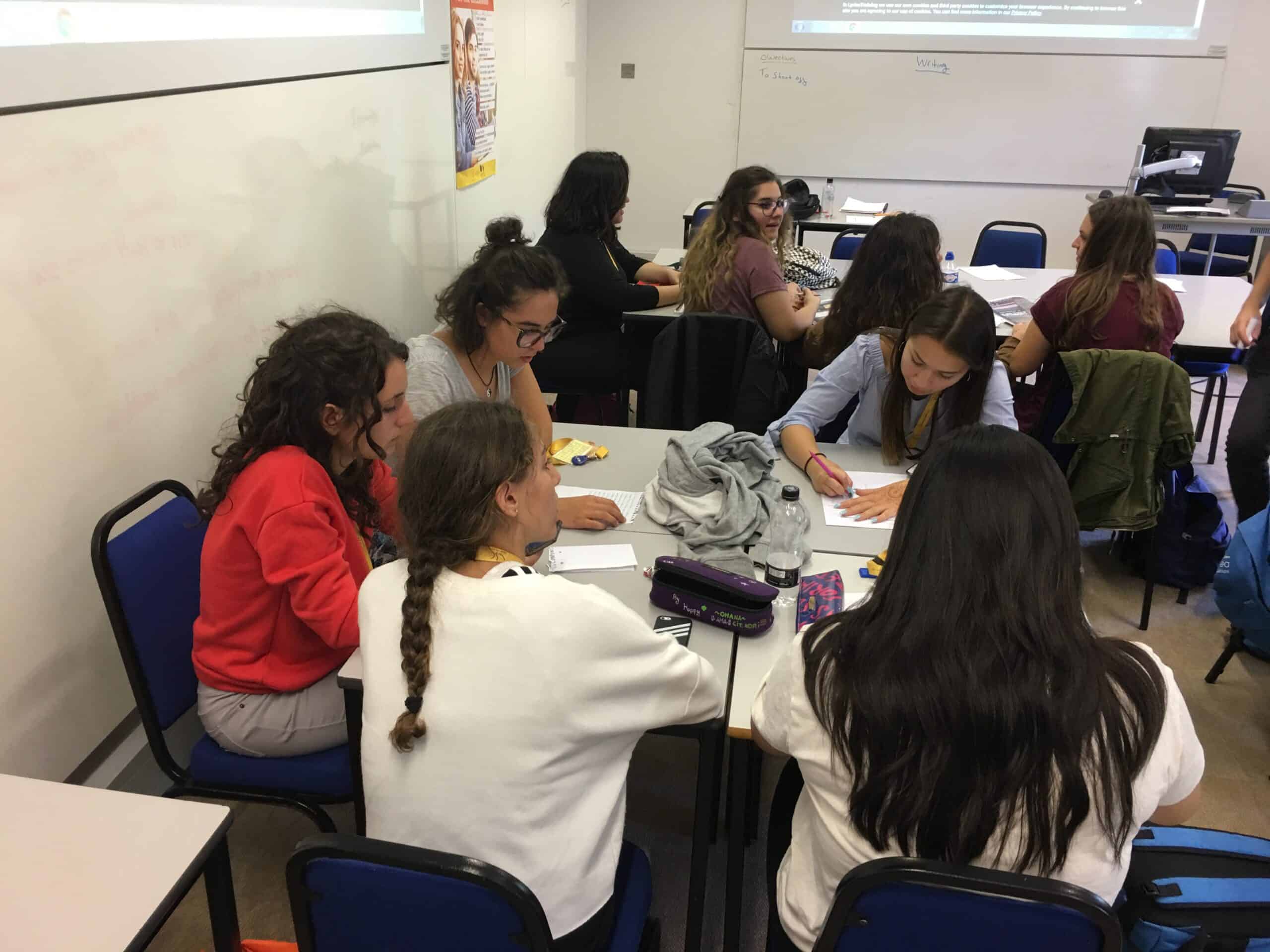 COURSE SCHEDULE
Here you find a typical schedule for the summer camp. Afternoon and evening sessions allow students to also take part in fun age appropriate activities such as: sports, arts & craft, treasure hunts, talent shows, fashion shows, crazy games, film nights, discos and karaoke.
HIGH TEACHING STANDARD
With expert teachers, small classes (15 students per class), high levels of individual attention and engaging lessons, students will be confident to develop their Chinese language skills. Classes will each week be comprised of 15 hours of classroom-based language lessons. In addition to the language lessons the students will get value added cultural understanding lessons. 
Upon arrival to the study centre each student will do a placement test to identify the langauge level, learning strengths and the areas in which we can help them to learn the language in the best way.
The teachers use different books according to the purpose & the level of the students. 
Our teachers are professional, energetic and devoted to teaching Chinese as a second language. They not only have ample experience in teaching Chinese language, but are also knowledgeable in several aspects of Chinese culture.
School resources and facilities
The campus has great facilities and resources to support the language study and on campus activities. Our study centre provides a wealth of high-quality learning resources, and include multimedia classrooms, multi-purpose amphitheatre, reading room, cafe, gym and indoor sports hall with access to for example table tennis, badminton and basketball.
ACCOMMODATION
All students will stay in shared rooms in a modern hotel/hostel together with the leader of the group and also some of Globea's Activity Leaders. The accommodation will provide linen and towels and also a private bathroom with shower in each room. 
MEALS
Breakfast, lunch and dinner are included for the duration of the program, and participants will be given the chance to try many different flavours of the Chinese cuisine. Most of the meals will be served at the school restaurant but students will also have the opportunity to experience some traditional Chinese food in other restaurants during the excursions.
TRANSPORTATION
All transportation in China are included in the program. It will be a combination of local transportation with busses and metro and coaches for longer excursions. The pick up at the airport and transfer to the hostel is also included in the program. 
Chinese art forms have been handed down century after century with attention to tradition and exacting detail. Chinese art is a beautiful representation of culture. During the summer camp in China students will get the opportunity to learn more about some of the major Chinese art forms and their history to really come close to the Chinese way of living.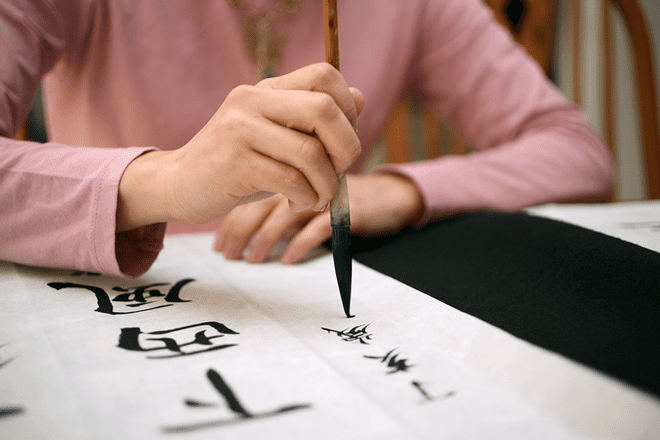 Chinese Calligraphy
Calligraphy is one of the most beautiful forms of writing in the world. It originated in China and has been practiced for thousands of years. In China calligraphy occupies a distinguished position in the field of traditional art. It is not only a means of communication, but also a means of expressing a person's inner world in an aesthetic sense.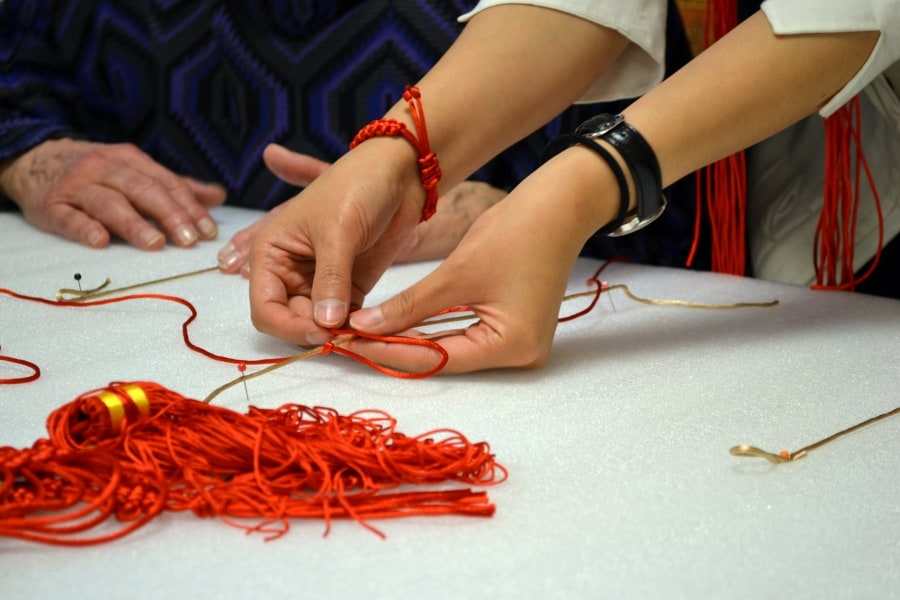 Chinese Knots
Chinese knotting is a decorative handicraft art that began as a form of Chinese folk art in the Tang and Song Dynasty (960-1279 AD) in China. The art is also referred to as Chinese traditional decorative knots. Students will be introduced to this fascinating art form and will be able to bring some Chinese knotting back to their home country.
Chinese Painting
Chinese painting is one of the oldest continuing artistic traditions in the world. Chinese paintings present a simple beauty that can be mystifying. Like calligraphy, this art form also emphasizes motion, communicated in each stroke of colour. In this section, you will get the chance to create a painting and also learn about different styles of paintings through the dynasties.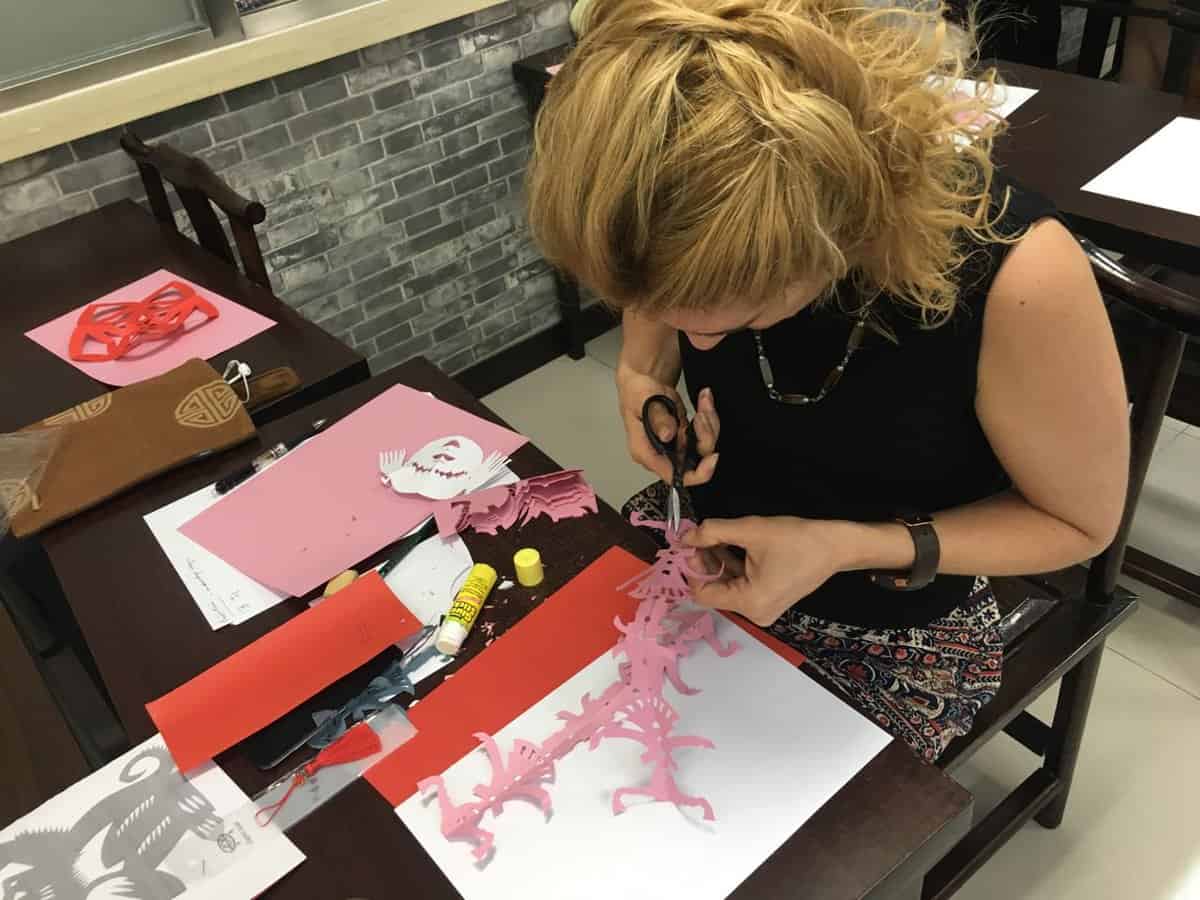 Chinese Paper-Cut
Paper-cut is a very distinctive visual art of Chinese handicrafts. It originated from the 6th century and after hundreds of years' development, now they have become a very popular means of decoration. The main cutting tools are simple: paper and scissors or an engraving knife. It is easy to learn about cutting a piece of paper but very difficult to master it with perfection.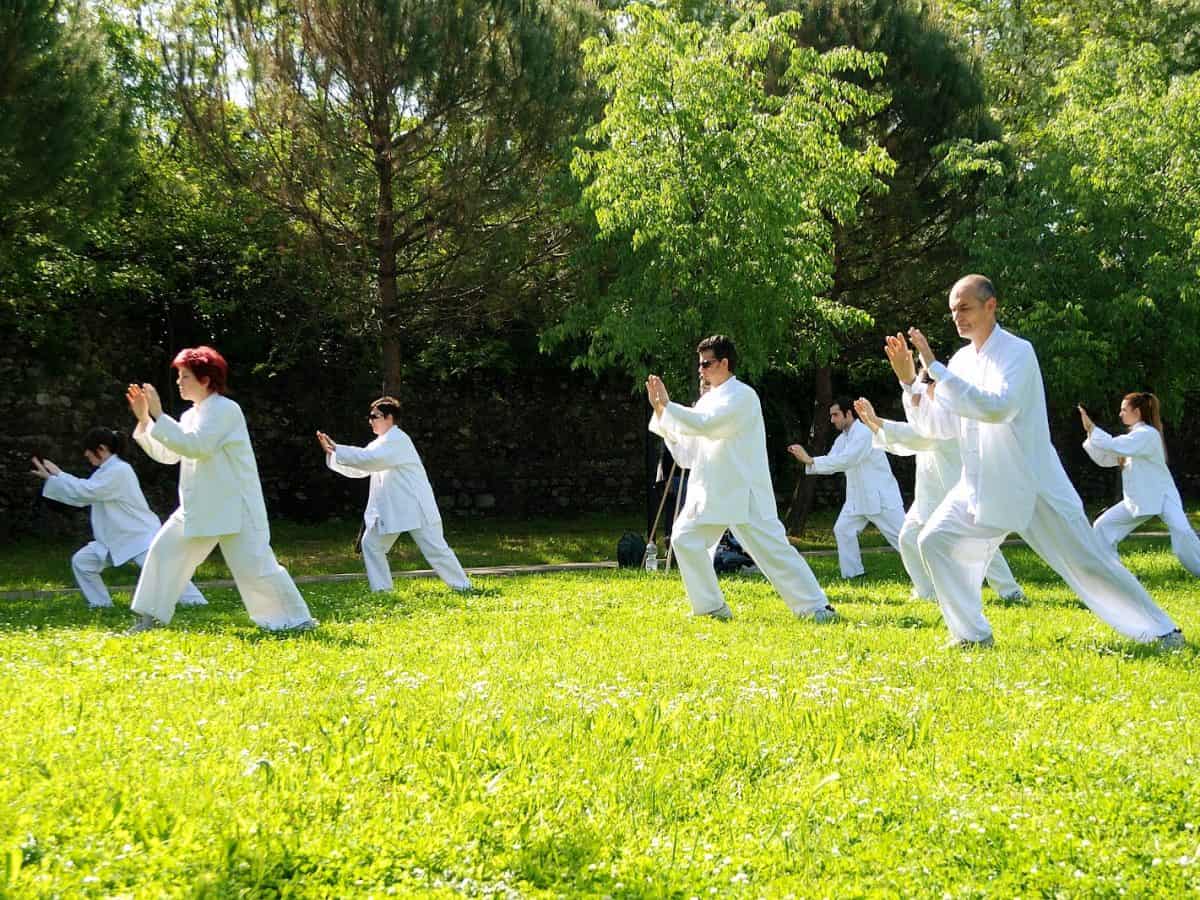 Tai Chi Class
Put the inner balance to the test and master the art of Tai Chi. A Kung Fu style and sports event Tai Chi is a perfect combination of art and martial arts. It is characterized by attacking, by accumulating the strength, by conquering the unyielding with the yielding skills and defeating the dynamic with the static. Those classes are very appreciated among our students.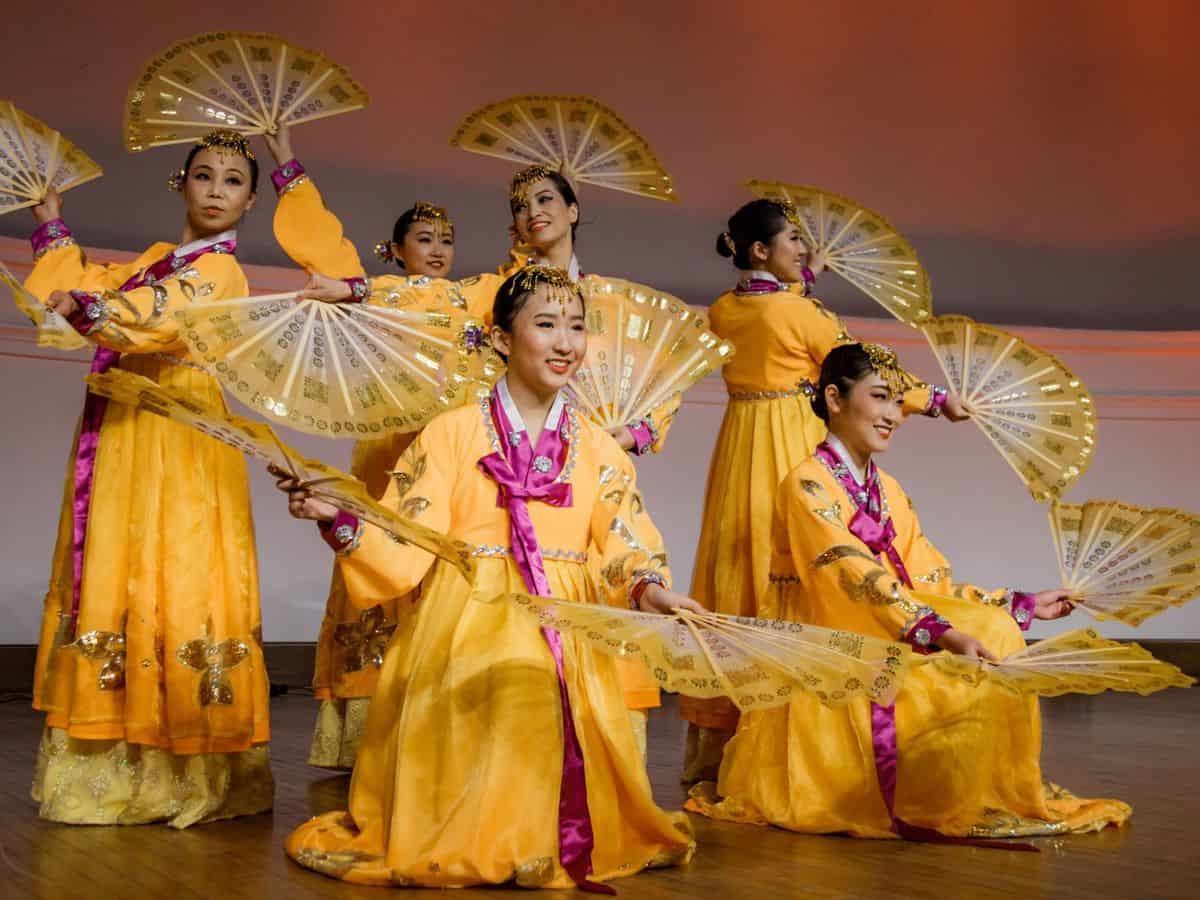 Chinese Folk Dance
Chinese dance has a long history of thousands of years. Chinese ethnic and folk dance represents a vast and varied assortment of traditional dance styles. Folk dance has a long tradition and is a very popular in China. The Chinese folk-dance course will let students experience the charm of Chinese folk culture while acquiring a traditional Chinese art.
ACTIVITY PROGRAM AND EXCURSIONS
Globea Educations Activity Leaders will be with the students after the language classes. We offer extended after school activity programs with a lot of exiting excursions to the most interesting places in the Beijing area. More details about most of the activities are listed below. 
The Great Wall of China
The Great Wall of China, one of the greatest wonders of the world, was listed as a World Heritage by UNESCO in 1987. Just like a gigantic dragon, it winds up and down across deserts, grasslands, mountains and plateaus, stretching approximately 21,196 km from east to west of China. The Great Wall of China is still one of the most appealing attractions all around the world.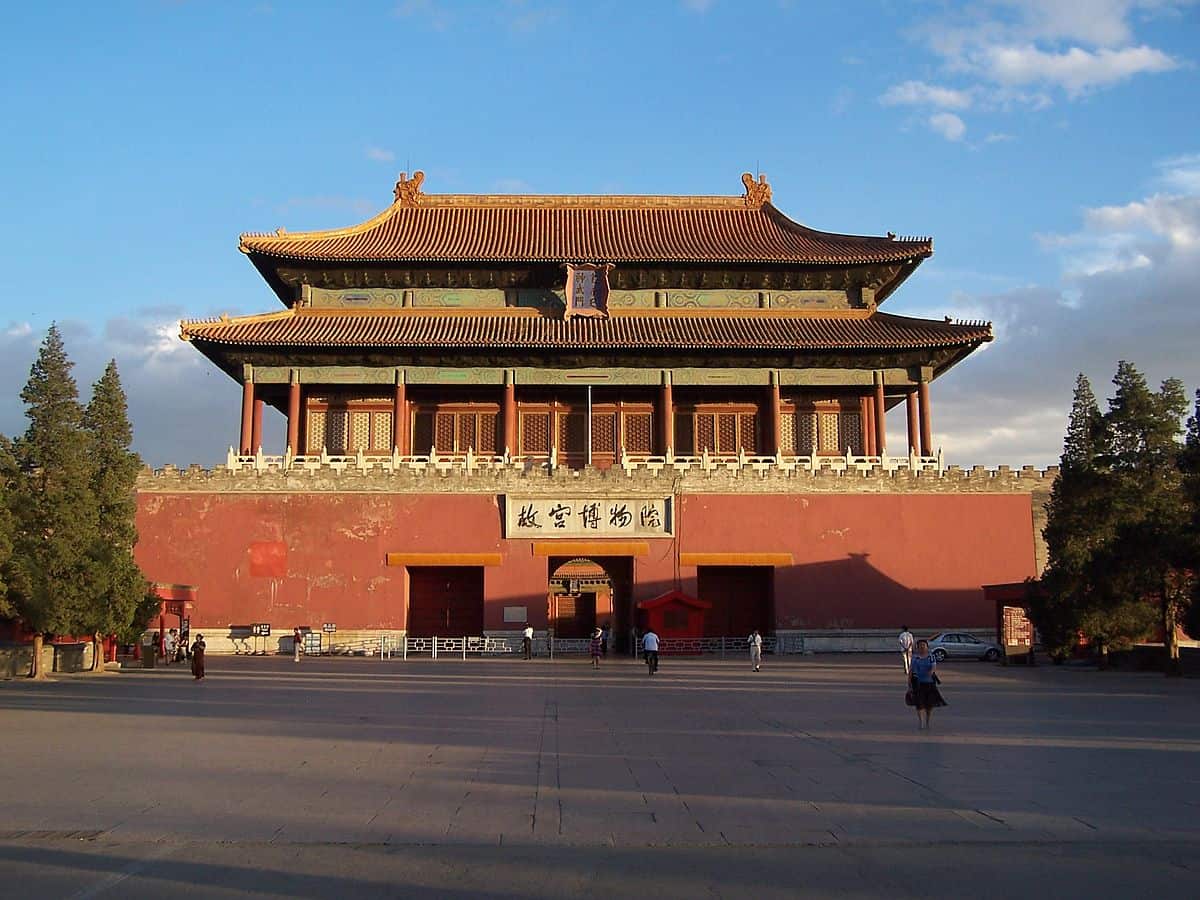 Forbidden City (Palace Museum)
Visit the Forbidden City and walk where the Emperors once lived. Forbidden City, also known as the Palace Museum, and Gu Gong in Chinese, lies at the city centre of Beijing, and once served as the imperial palace for 24 emperors during the Ming and Qing Dynasties (1368 – 1911). Rectangular in shape, it is the world's largest palace complex and covers 74 hectares. 
Summer Palace
Once serving as the imperial summer getaway, it ranks as one of the most visited and most classical gardens in the world. The Summer Palace is the largest and most well-preserved royal park in China, it greatly influences Chinese horticulture and landscape with its famous natural views and cultural interests. 
Temple of Heaven
Temple of Heaven is an architectural wonder featuring the triple-roofed "Hall of Prayer for Good Harvest" where the emperor went to worship heaven and pray for the coming harvest. It is the largest and most representative existing masterpiece among China's ancient sacrificial buildings. Our students like to gather here and take a lot of picutres. 
Beijing National Stadium Olympics (Bird's Nest)
The Beijing National Stadium, also known as the "Bird's Nest", is located at the southern part of the Olympic Green in Beijing, in the northeast of the city. This building is a symbol of the modern China. It was the main stadium for the 29th Olympiad in 2008 and looks like a nest from the outside, symbolizing a cradle holding the hopes of mankind for the future. 
Tiananmen Square
Tian'anmen Square is often regarded as the heart and soul of China and ranks as the biggest square in the world. The name of the square comes from the Tiananmen (Gate of Heaven Peace) Gate, which is found on the north side of the square. It originally served as the entry point to the imperial city during the Ming and Qing Dynasties.
Beijing Zoo, home of the world-famous giant Panda
Beijing Zoo is the oldest zoo in Asia Pacific and home of the world-famous giant pandas.  It has a collection of more than 600 types of animal species and more than 7, 000 individual animals. It mainly exhibits wild and rare animals native to China, including Golden Monkeys, Yaks, Sea Turtles, Manchurian Tigers, and Snow Leopards. The Giant Panda is a symbol of China. 
Beijing Capital Museum
The Capital Museum in Beijing offers systematic presentation and knowledge to visitors on China history and culture. The Capital Museum collects over 200,000 cultural relics and exhibits in several different theme halls. The museum opens several major exhibition halls according to different themes, such as bronze, jadeware, chinaware, painting, calligraphy and buddha, etc.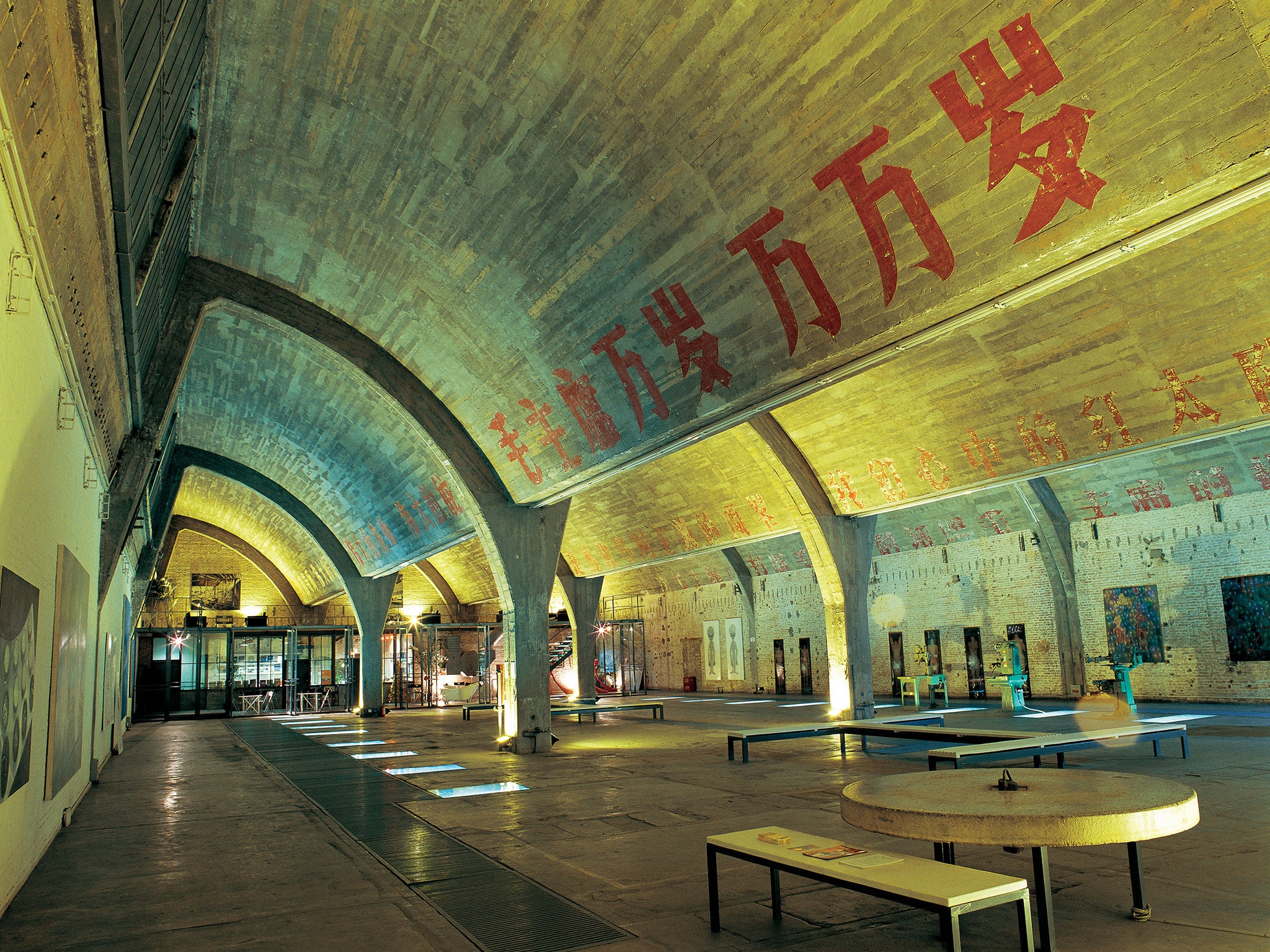 798 Art Zone
798 Art Zone in Beijing is always compared with Greenwich Village and SOHO in New York.  798 Space is a new rising, avant-garde and trendy space that hosts high-level cultural, artistic and commercial activities.  798 Art Zone was awarded as one of the 22 best city art centres by Time Magazine in 2003. Here students find a lot of unique and interesting things to see.
Beijing Hutong
In many people's minds, Beijing is associated with hutongs. These are small alleyways where people live together in communities of homes. The hutongs represent the people who live there and are a museum of Beijing's folk customs and a witness to the city's history. Beijing is the only city in China that has them.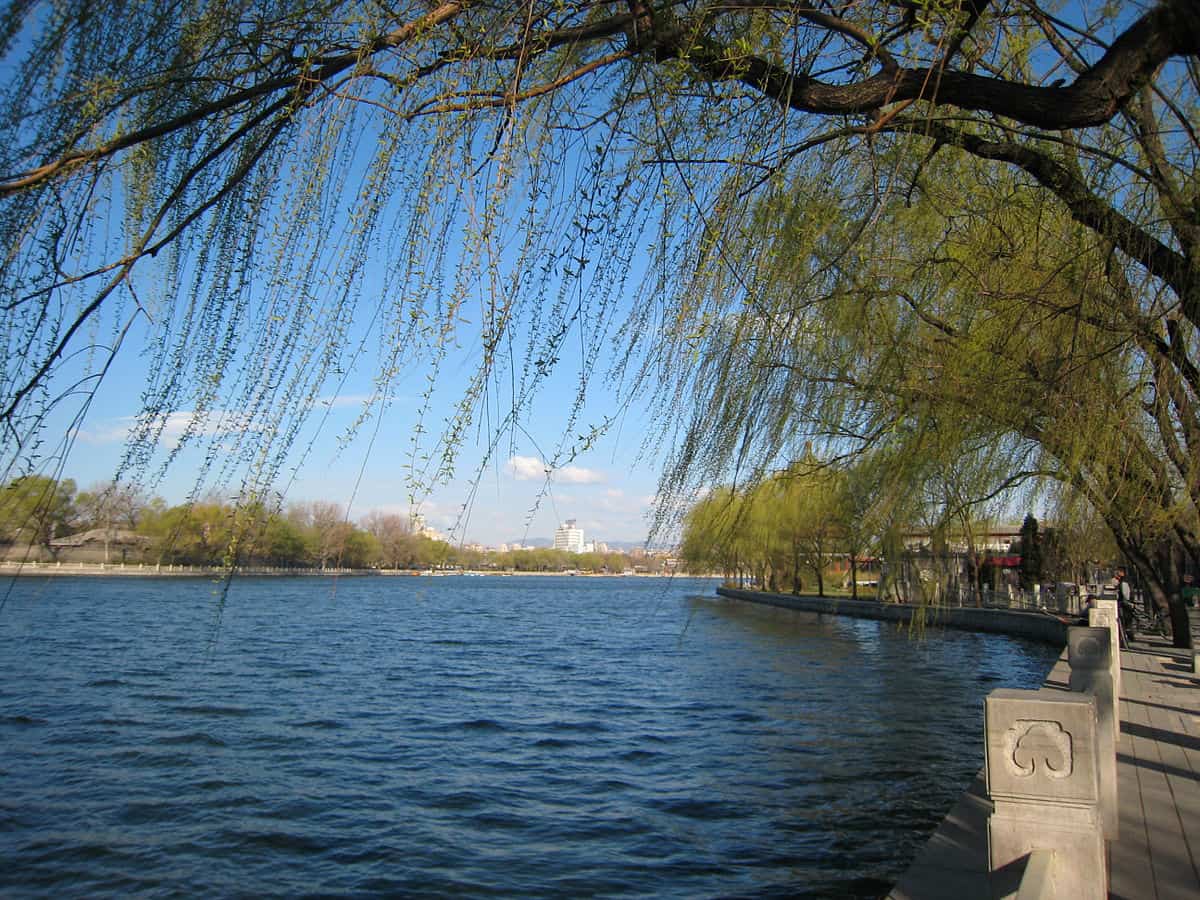 Visit to Shichahai area
Located in the north of Beijing, Shichahai is consisted of three lakes, Qianhai, Xihai and Houhai. Shichahai has 10 temples around it, hence the name Shichahai. Shichahai is one of the popular attractions in Beijing. It has many well-preserved residences and gardens around because it has been a business center of ancient Beijing city since Yuan Dynasty (1206-1368).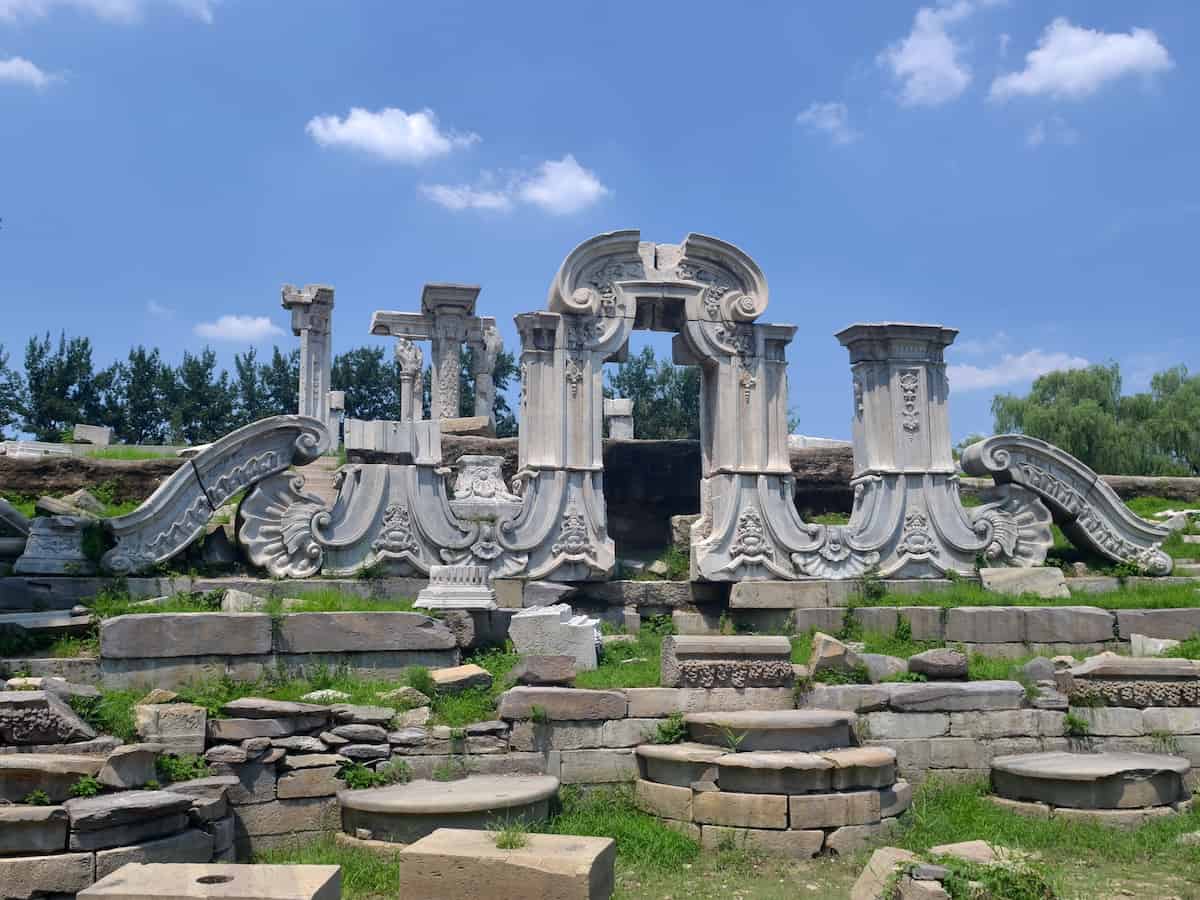 Old Summer Palace - Yuanming Yuan, the Imperial Gardens
The Old Summer Palace, known in Chinese as Yuanming Yuan ('Gardens of Perfect Brightness'), and originally called the Imperial Gardens. The Old Summer Palace was the main imperial residence of Qianlong Emperor of the Qing dynasty and his successors, and where they handled state affairs. The Old Summer Palace is also called the 'garden of gardens'. 
Temple of Confucius in Beijing
The Temple of Confucius in Beijing was initially built in 1302. It is the second largest temple constructed for Confucius, the greatest thinker and educationalist in ancient China. Here you can find remarkable pictures of two flying dragons playing a pearl among clouds. Dragon stands for emperor in ancient China.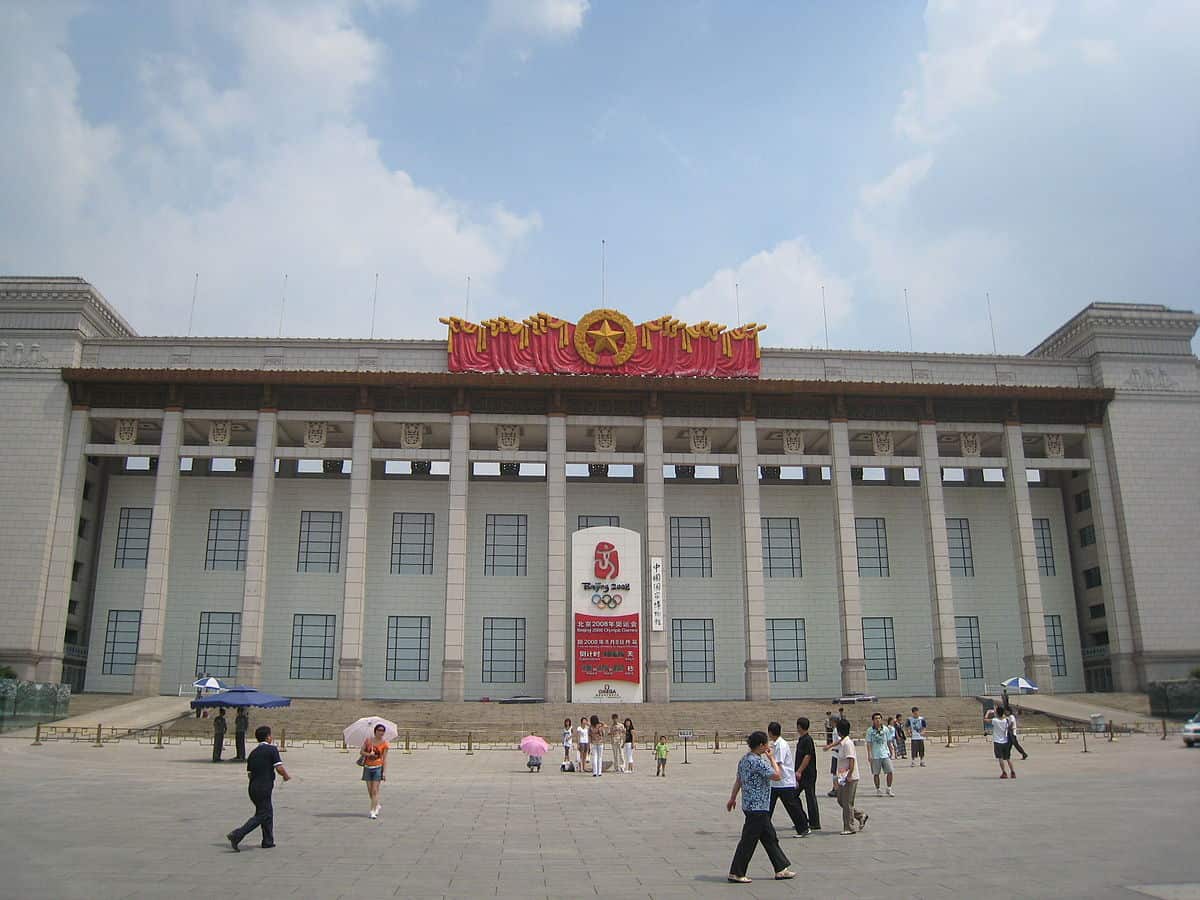 The National Museum of China
The National Museum is one of China's best museums and is the most visited museum in Asia and the world's third most visited museum. The ancient antiques exhibit is among the best in the country, but the museum main emphasis is modern history.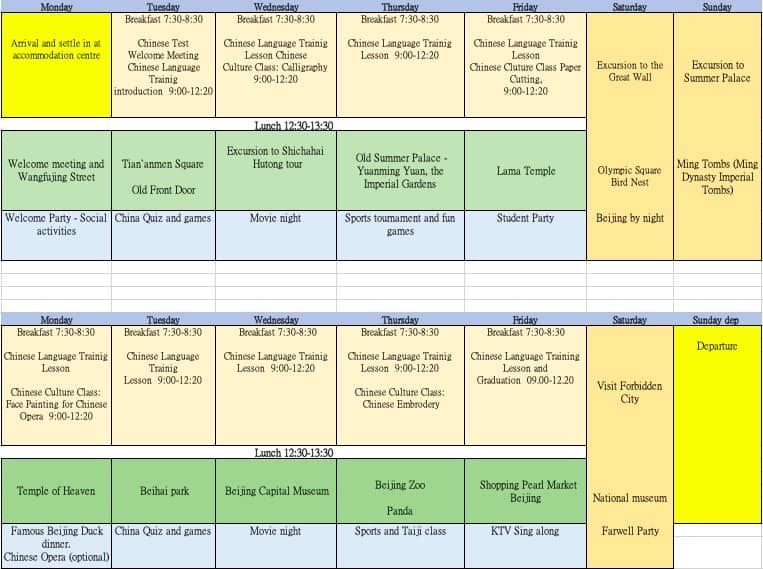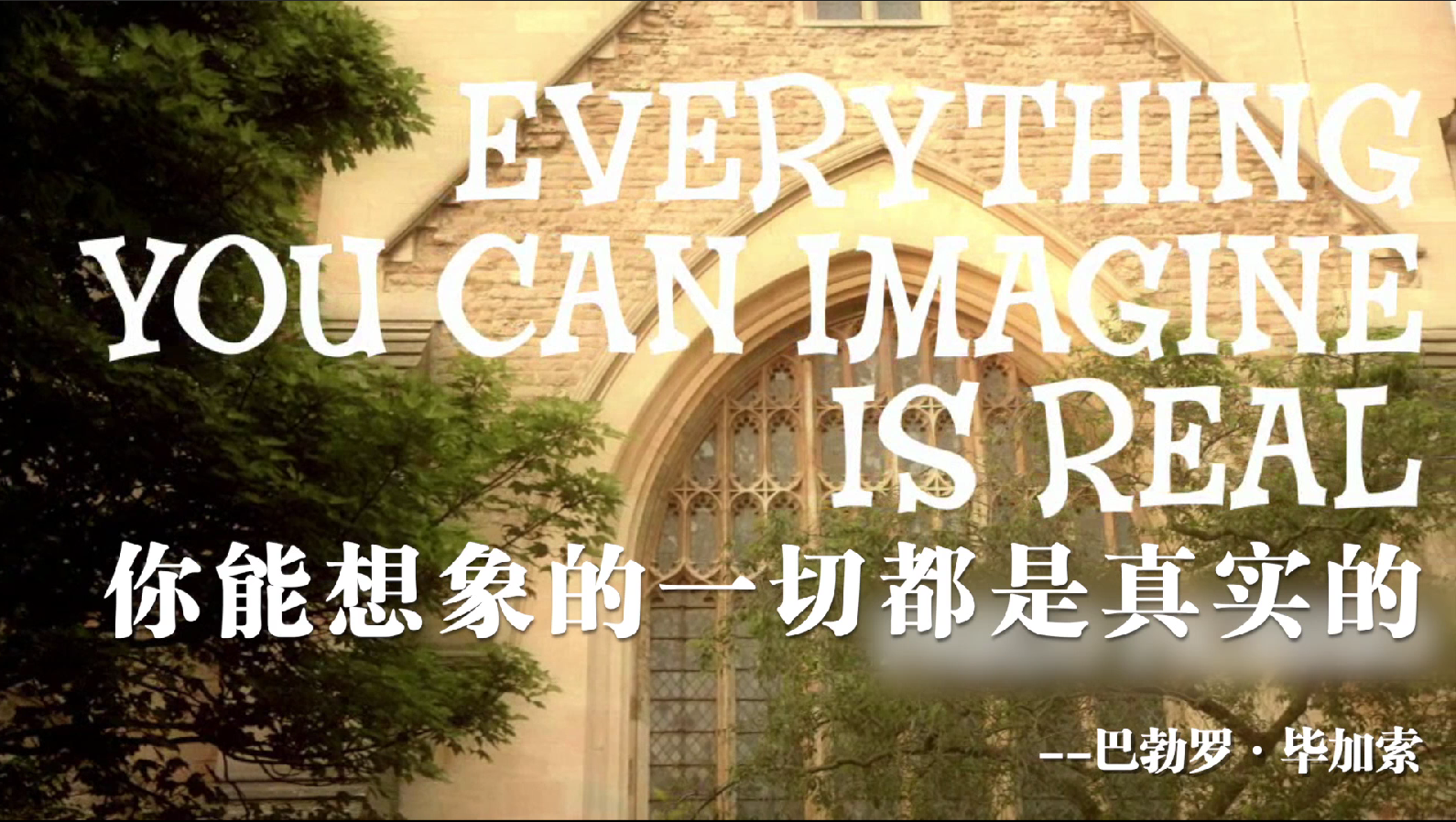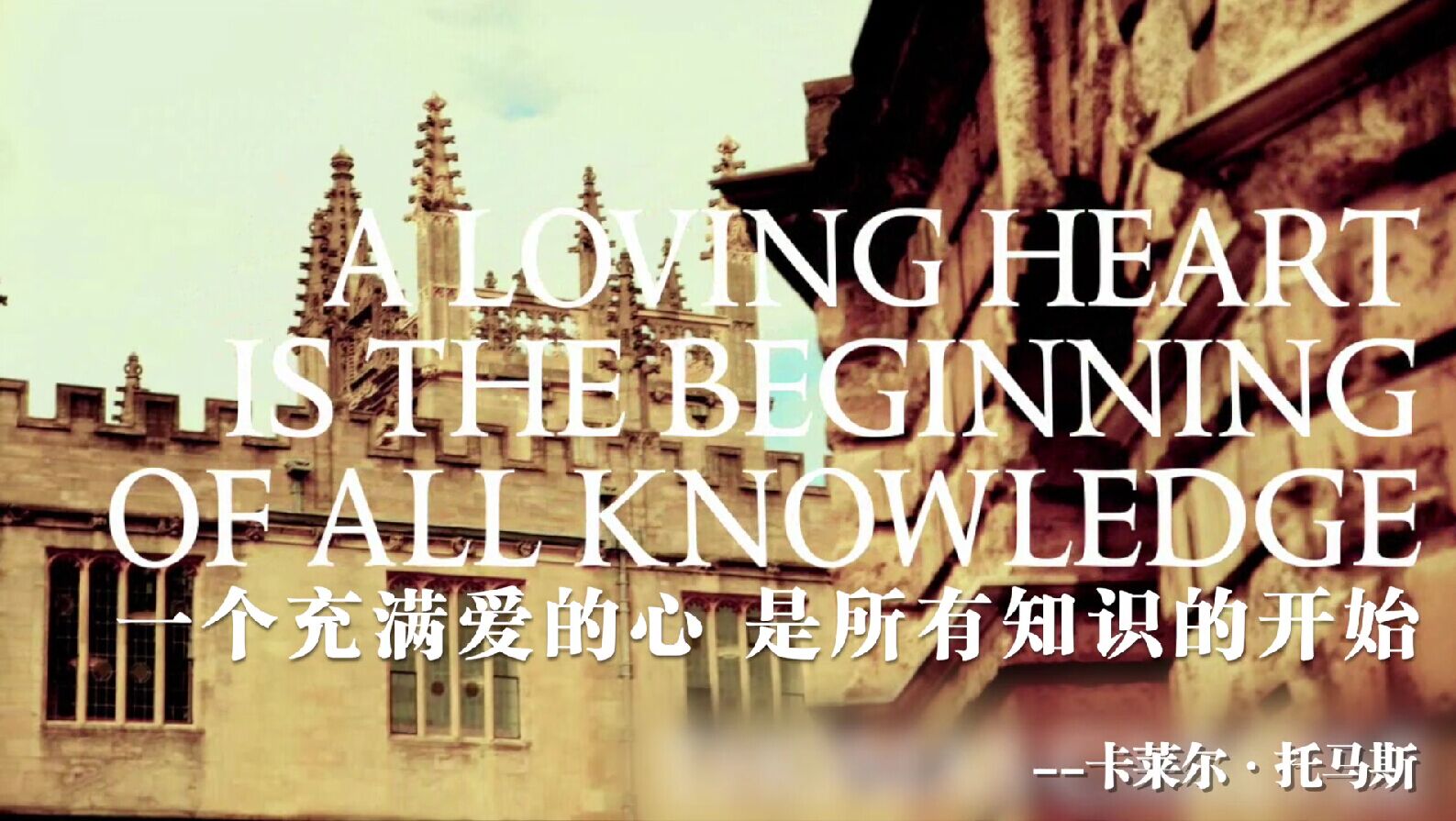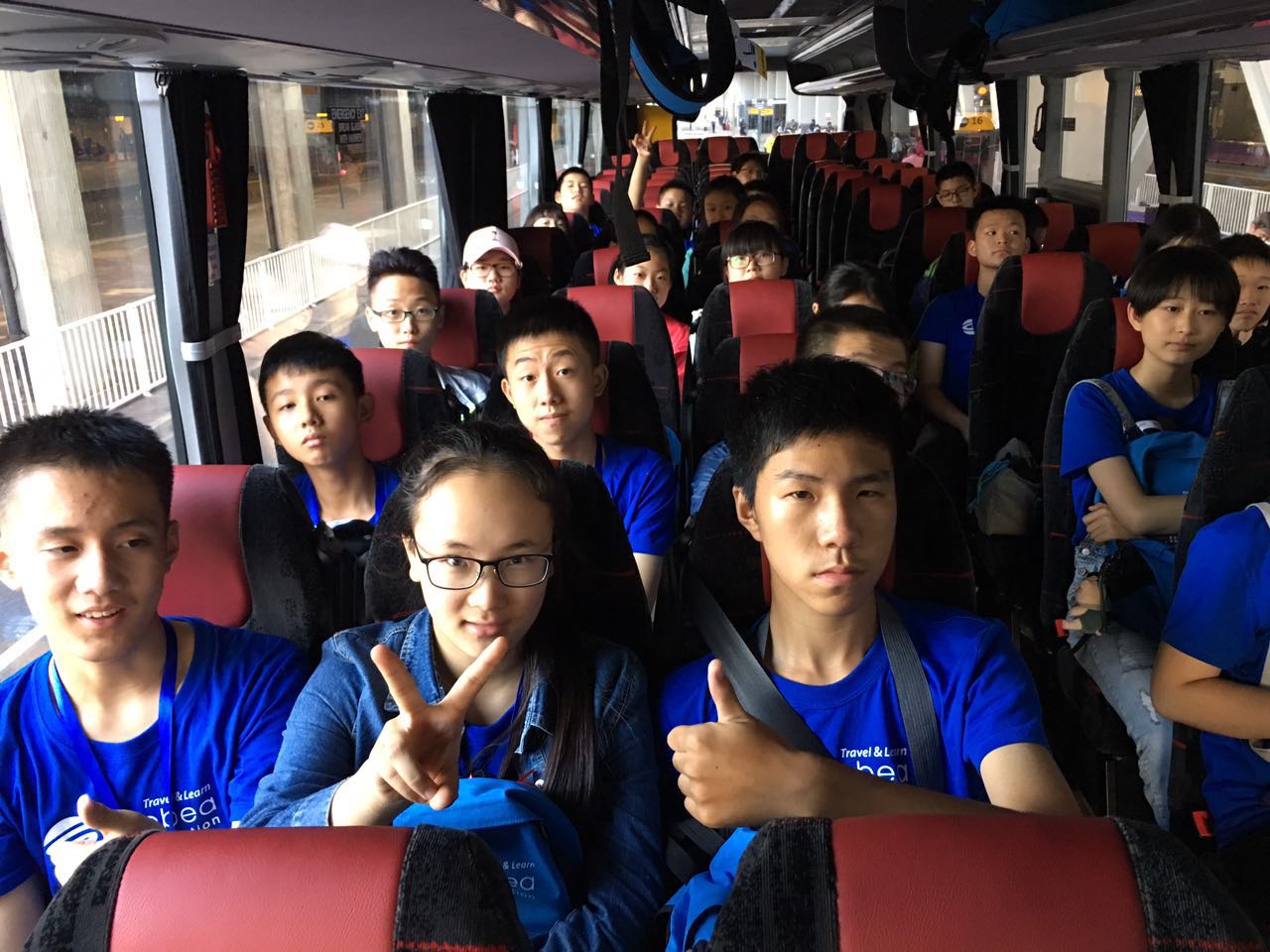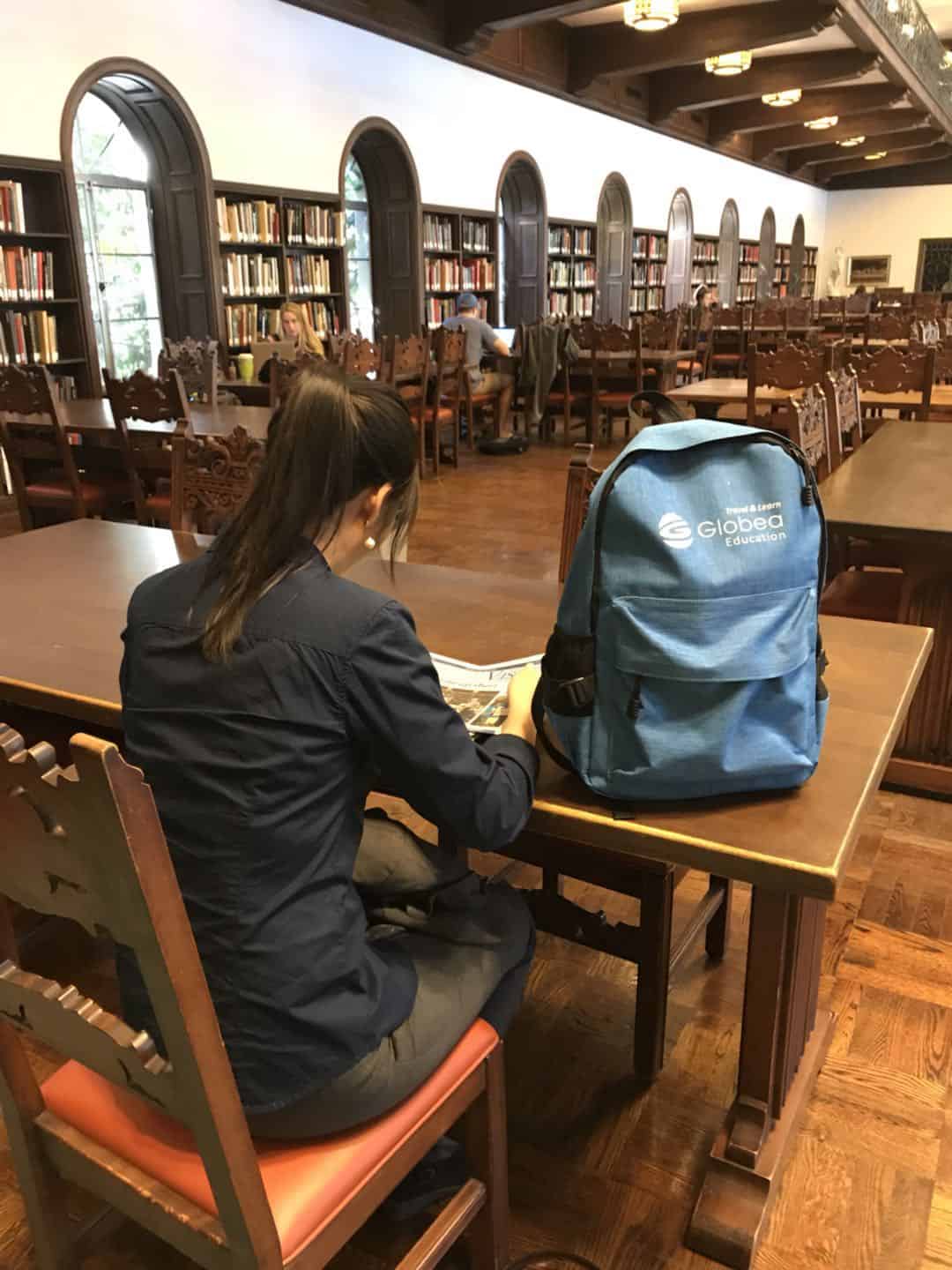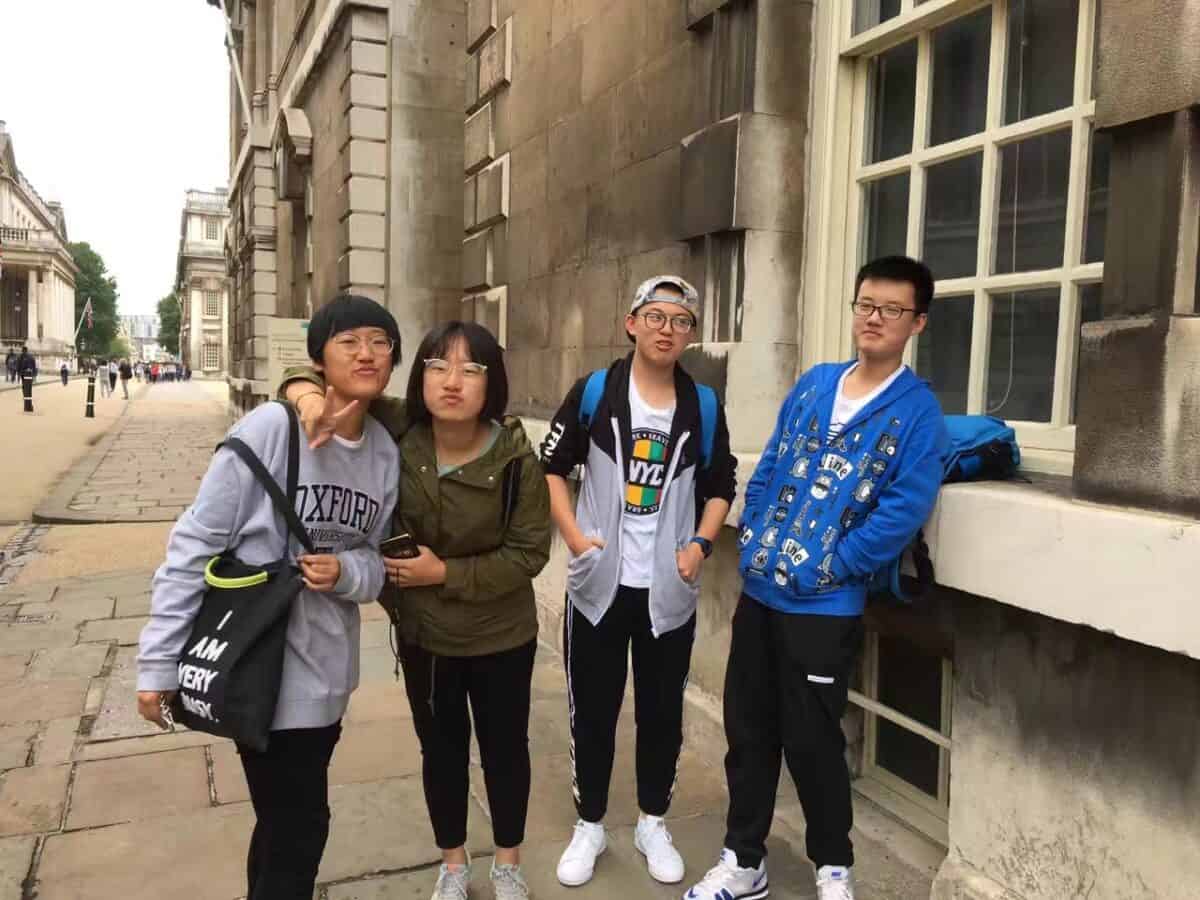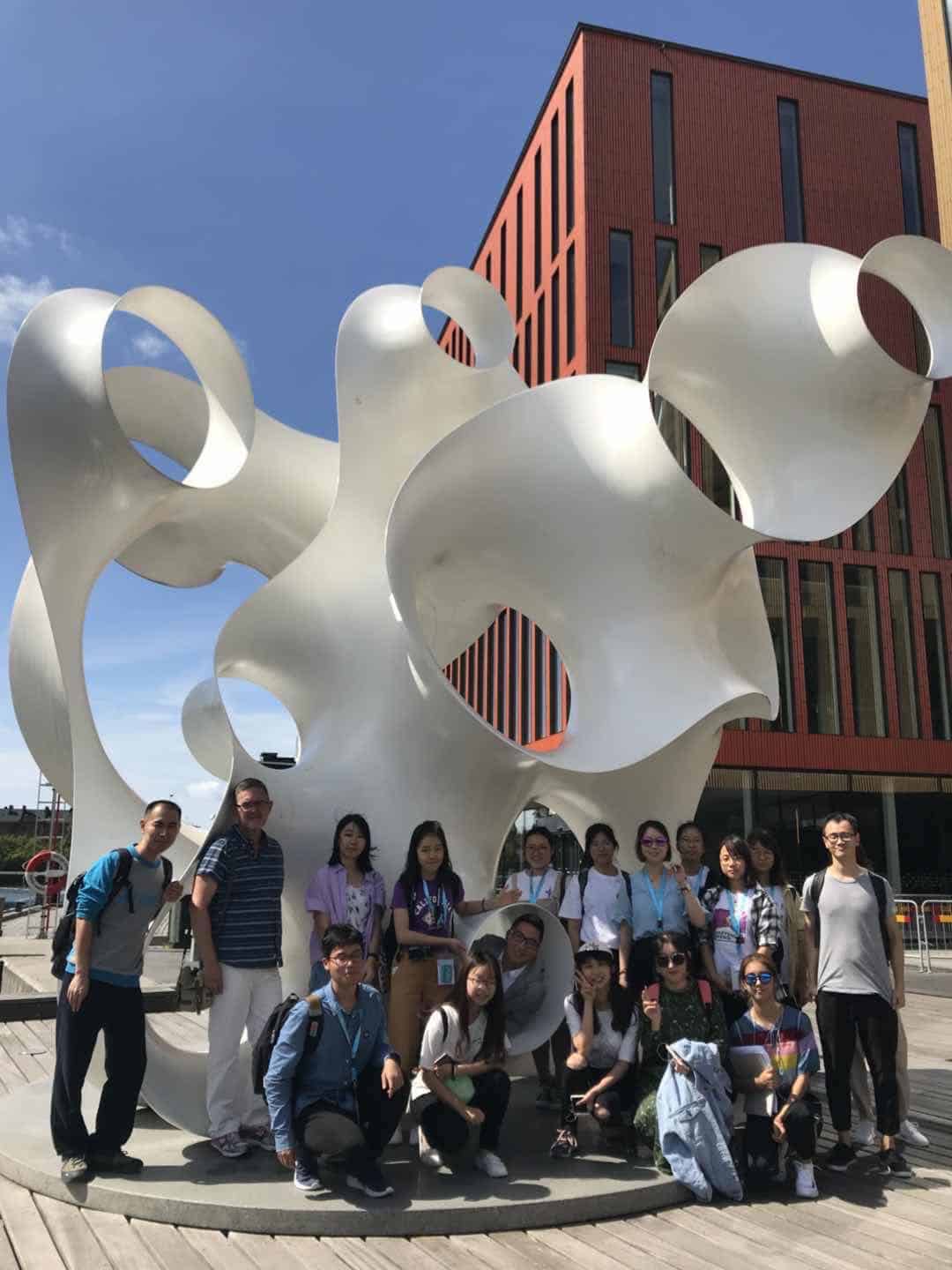 Globea Education´s well established student support system for student success.
F.A.Q.
Frequently Asked Questions
Why is it a good idea to study abroad?
Studying abroad often gives a new and broader perspective. The exchange period will improve your language and intercultural communication skills. You will make new friends, gain experiences and confidence, and become familiar with a different culture.
Do I have a contact person in China?
Yes all students with Globea Education will have a local coordinator to support throughout you stay in China. The local coordinator works to interview our host families, have contact with schools and will be your supporter and advisor during your exchange year.
Can the host family members speak English?
Not all family members will necessarily speak English, and maybe no one will speak fluent English, but there will be at least one person with enough English for you to communicate with. Most Chinese people have studied some English, many have even studied overseas, and they will be looking forward to practicing and improve their English with you.
What do Chinese families usually eat afor breakfast?
Chinese breakfasts are much more interesting than cereal and toast. A lot of people buy a delicious breakfast snack at a stall on the way to school or work. They may also choose to cook some interesting rice porridge or congee, some fried dough sticks, steamed buns, or boiled noodles, and likely even a boiled or fried egg that isn't quite the same as you have had at home.
Should I bring anything for my host family?
Be prepared with an open-minded attitude, and be appreciative of the effort your family will make to communicate with you and help you feel at home. It's a good idea to bring a small gift or two to break the ice with your host family. It should be something small and light – you don't want heavy items in your luggage – and inexpensive. It could be some small touristy souvenir item from your home town, or something like a pictorial calendar with photos of your home town or state.
Your host family will want to know about your family and life back home, so bring some photos to show them. Maybe even bring one or two hard copies to leave with them to remember you by.
Where will I live?
Most Globea students live with a host family. Our families are carefully chosen, screened and prepared to welcome our student into their home. You'll be treated like one of the family and welcomed to join in family routines, meals, activities and traditions.
It is also quite common in China to live in dormitories, with weekend homestays to experience everyday life in a new community. Once your application is accepted, Globea representatives in China will look for a school and host family that are right for you. We encourage you to be as open and flexible as possible when it comes to placement.
How can I apply for a visa to study in China?
Students who intend to study in China need to apply for a visa, it is really simple. First of all, you should know what kind of visa you need to apply.
X1 visa: For the student who will study more than 180 days.
X2 visa: For the student who will study less than 180 days.
Documentation required:
Original passport
Photo
One completed Visa Application Form
Proof of legal stay or residence status
Original and photocopy of the Admission Letter
Original and photocopy of "Visa Application for Study in China", known as Form JW201 or Form JW202 (Only required for X1 Visa)
For more details and any additional documents, please contact the Chinese Embassy in your home country
How long can I study in China and when can I start?
The duration of an exchange is normally one semester or a full school year. The precise duration and timing of the exchange will be determined by the schedule of the host school. Normally the Chinese schools start in the beginning of September each year.   
Will Globea Education help me to adapt to new family, school and community?
Absolutely! Globea staff, volunteers and host families or dorm counselors want to help make your experience enjoyable and memorable. You will have a local orientation when you arrive to your final destination and we will support you to become comfortable with your new family and school, make friends and develop skills and understanding to communicate and make friends.
Should and can I open a bank account in China?
Some students find it easier to manage their money by opening a local Chinese bank account. Globea Representative will help you through the process of opening Bank Account in your first few days after arrival. Keep in mind that it sometimes can be tricky and expensive transferring money in and out of a Chinese account through international bank transfers or online.
Does Globea Education arrange a welcome camp in China?
Yes. We welcome all international students to start their year with a welcome camp in Beijing. This is not compulsory but most students choose to start with this camp. The Globea welcom camp is a good start where you together with students from all over the World get a chance to get over your jetlag, learn more about the culture and language and at the same time explore the capital Beijing.
Will I be able to travel during by stay in China?
Minors are not permitted to travel alone or with other minors. You may travel with your host family, local representative, or with a school. Sometimes the school or Globea also arrange different tours for students to take part in. Students above 18 years old, must coordinate with their host family and local representative before making any travel plans.