IMPROVE YOUR LANGUAGE skills and develop your cultural competence.
Globea Education is proud to be able to offer wide range of international programs and student exchange.  Globea Education has a long experience of international education and a wide network of offices, representatives and schools all around the world. Our mission is to provide life-changing international education to students and break down the barriers of language. 
To study in China will be a life-enhancing experience and students will expand their global awareness and develop invaluable life skills. Learning Chinese and the Chinese culture offers many benefits to personal and professional growth not least gaining a better understanding of one of the richest cultures in the world.
Chinese is the most widely spoken language in the world. Ever since China opening its doors to the world in the 70's, the country has experienced a period of rapid growth and change. These days, more and more people from around the world who visit China are flocking to the ancient country to experience its rich history and at the same time see the strong development in the economy.
HIGH SCHOOL IN CHINA
Going on a high school study abroad program in China will open your eyes to an entrely new world.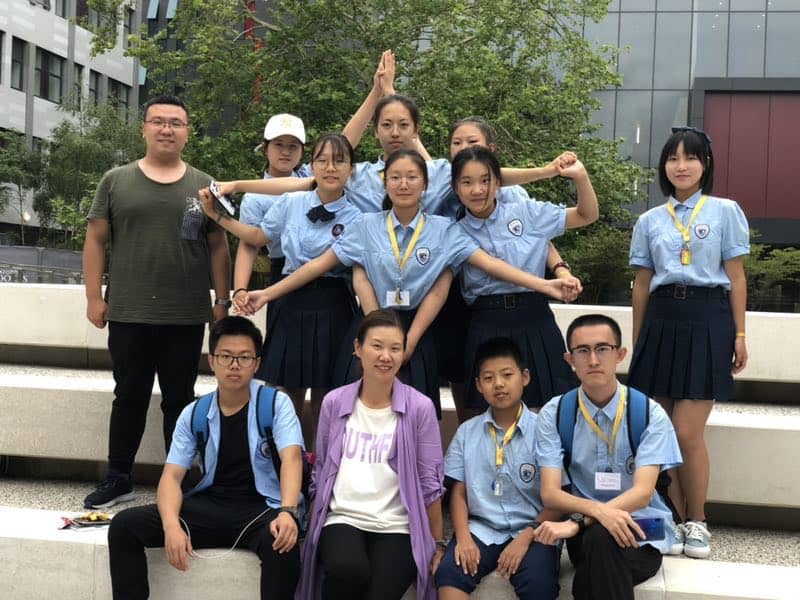 SUMMER CAMP IN CHINA
Globea Education China Summer Camp is a fantastic opportunity for students to study Mandarin whilst exploring China.
CHINESE COURSES
We offer a wide range of Chinese language courses for different levels. For beginners to students with preparing for HSK-exam. 
ABOUT GLOBEA EDUCATION
Globea Education has long experience of international education specialized in High School student exchange, language training and university courses.
CHOOSE US
Why Study With Globea Education?
Long Experience of International Education
All Globea representatives have long experience of international students and cultural exchange to give the best support to students, schools and host families. 
Schools with Accreditations
Globea works closley with schools all around China and those are accredited to welcome international students and to issue the correct documents needed for student visa.
Experienced Staff and Local Support
All students have their Local Coordinator for orientation in the local community and support throughout the stay in China.
Learn Chinese Language and Culture
To be an exchange student with Globea Education is the best way to learn the Chinese language as well as develop a deeper understanding of the Chinese culture and way of living. 
Learning Mandarin gives you access to communicate with many people and connect on a deeper level, not just in Asia but across the world!
Chinese most widely spoken language in the world
Chinese is the most widely spoken language in the world so learning the language gives the access to communicate with many people but also to connect on a deeper level.
China one of the biggest markets in the world.
China's economy has enjoyed 30 years of explosive growth and has become one of the leading economies in the world. Companies are often looking for people who can speak Chinese and operate successfully in a Chinese cultural context.
More Perspective on Arts & Culture
Chinese history is one the richest and certainly the oldest in the world. To study in China also means to study a culture, a people. This helps to understand what is behind the language, what makes it powerful, and how it actually functions in Chinese society.
Safety
China is one of the safest countries in the world, and while at times many Chinese do not speak English, most people are extremely hospitable and will go out of their way to help foreigners find their way around, and make the most out of their stay in China.
Learning Mandarin is easier than you think
Even though the Chinese language is very different from any of the western languages many students say that it is not that hard do learn. There are no verbs, no plurals, no tenses, no subject-verb agreement, and no conjugations.
Speak With More People
China is an increasingly popular destination for students from around the world, with the number of international students in China doubling in the past 10 years.
Globea Education's well established student support model leads to students success.
Globea Education Around The World